Polish air disaster at Katyn commemoration
Submitted by

carolyn

on Tue, 03/17/2015 - 14:47
April 12 , 2010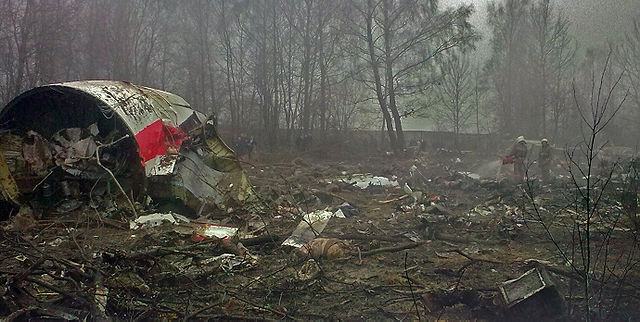 Dr. Wilhelm Kriessmann returns as Carolyn's guest to discuss:
The crash of the airliner carrying Polish dignitaries to the Katyn commemoration

The causes of the start of the war between Poland and Germany

The murders at Katyn by the NKVD, and the wrongful blaming of Germany for the crime
51 min.
From AFP, April 8, 2015: The military pilots blamed for the deadly 2010 crash of a Polish presidential jet in Russia were pressured into landing in thick fog by their superior, according to new transcripts of cockpit recordings leaked on Tuesday. Transcripts from one of the plane's black boxes show that the then Polish air force commander General Andrzej Blasik was in the cockpit alongside the pilots. "The fact is, we have to get it (the landing) done," Blasik told the pilots six minutes before the crash, repeating the words of a senior foreign ministry official who had been in the cockpit earlier. Despite several attempts, pilots failed to evict "third persons" from the cockpit, according to the transcripts.
2012 © Copyright information
метр