Painting and Music in the Third Reich
Submitted by

carolyn

on Sat, 04/04/2015 - 02:13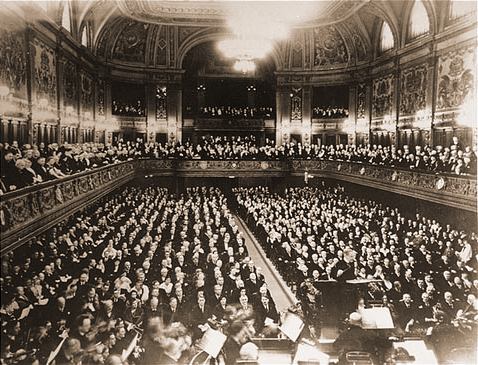 October 25, 2011
Wilhelm Kriessmann joins Carolyn Yeager for a discussion of the thriving and varied art and music life of National Socialist Germany. Dr. Kriessmann was in Austria during the 1930s, and stationed in Berlin from Dec. 1940 to March 1942, thus able to experience all of the culture that was available.

Image: Liepzig Symphony performance conducted by Wagnerian C. Muck, attended by Adolf Hitler. Enlarge
44 min. This audio has been edited from an original 2-hour program, so the transitions are sometimes abrupt in places.

2012 © Copyright information
метр